We boost Tech Talents.
We provide the means for you to grow among tech talent and build unique products. How?
We work together
We are multicultural, fast-paced, and fun. We build on trust, open communication, and transparency.
We provide the environment for you to achieve your best every day.
Join our team
We are fun and challenging
Our open culture enables a safe environment for you to reach your best every day.
We would love to meet you. Why?
We help you to fulfill your potential.
You love complexity
We are a group of tech savvies who love solving complex problems. We push each other to grow.
You love having fun
We provide a fun scale-up culture. We have a dedicated HR team focusing on employee happiness and well-being.
We are here for you
We care about our people and help each one to develop at both technical and personal levels. In our family, you are never alone.
Check out the opportunities we have for you.
We learn together
We have product management, development, architecture, UX, QA, and Infra capabilities.
And we love to use open-source frameworks and solid technologies. We encourage trying out new technologies that benefit the end user.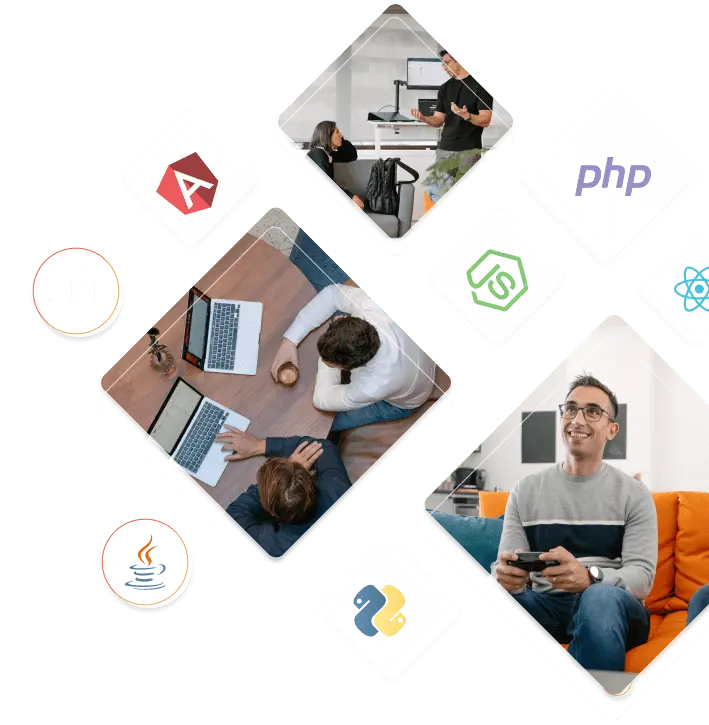 We grow together
Our team culture is both challenging and fun. We encourage continuous learning and growth. We are not afraid to take on new challenges and embrace change.
At the same time, we value teamwork and collaboration. And we strive to create a positive and fun work environment. We focus on bonding and having a good time together. That's why we invest in activities, outings, and hanging out in the office.